Our parish was founded with the blessing of the Archbishop of Brussels and Belgium Simon.
On Saturday, November 27, 2004, Archbishop Simon presided the first Russian Orthodox Divine Liturgy in Ostend in a Roman Catholic church (Kapucijnenkerk) lent by the local christian authorities.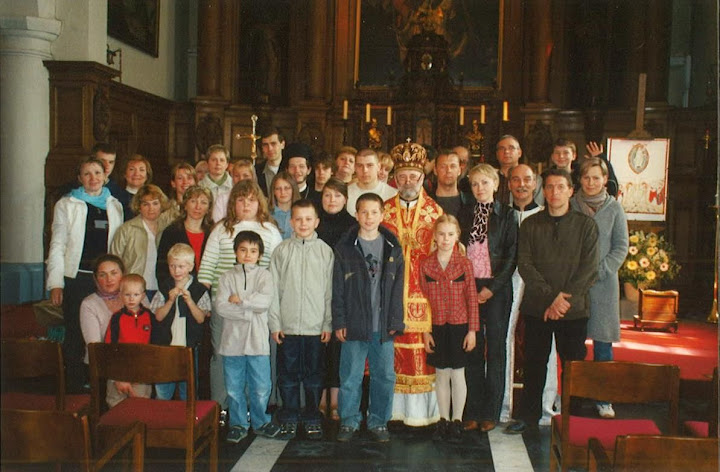 From december 2006 on, the liturgy and other sacraments (marriages, baptisms and confessions) take place in premises rented from the Roman Catholic church, the chapel "Onze-Lieve-Vrouw Onbevlekt" ("the Immaculate Conception of the Virgin Mary").
We organized this after the persistant demand of a large number of Russian-speaking people in the region.
The existence of our community is due to the graceful help of our Archbischop Simon of Brussels and Belgium (Patriarchate of Moscou).
A truly "thank you" to the bishop of Bruges and the catholic community for their kind cooperation and the use of their premises.
Some photos tell about our parish.